How click to activate works:
1. When Firefox blocks a plugin you'll see a message similar to this: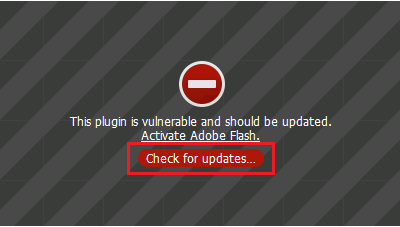 2. You can then choose to run the plugin or update it, if an update is available.
If you click to activate and allow the plugin, the missing content will load normally (if it doesn't, reload the page and try again). However, the next time you visit the site or any other that uses that plugin you will see this message again.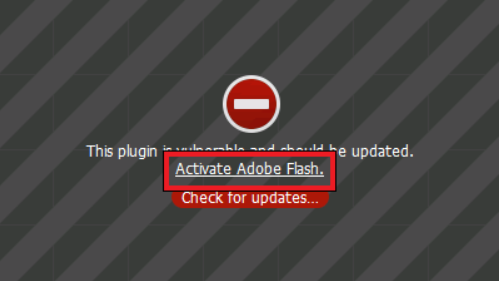 If "check for updates..."is available and you click it...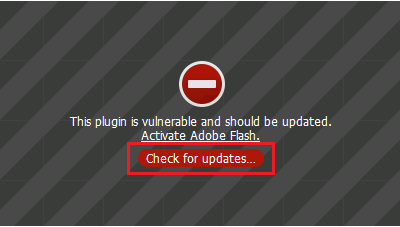 You will be taken to the Mozilla Plugin Check page where you will be shown links to update out-of-date plugins.
Potentially Vulnerable plugins

When is it OK to activate instead of updating a plugin?
Updating a plugin is always the safest thing to do but, sometimes, it may not be possible. for example, you may not be allowed to update a computer at work or school. In a situation like this, you can make a smart choice depending on your current task:
If you're using a trusted site like a special site for your work or school, you might feel safe enough to enable a vulnerable plugin in order to view the site's content.
If you don't fully trust a site that you arrived at from, for example, following a link, you probably do not want activate the plugin.
How to always activate a plugin for a trusted website
If you are unable to update a plugin and you are using a trusted site, you can set that plugin to automatically run whenever using that site:
Click the red plugin icon in the address bar and a message window will open.
In the message panel, click allow and remember.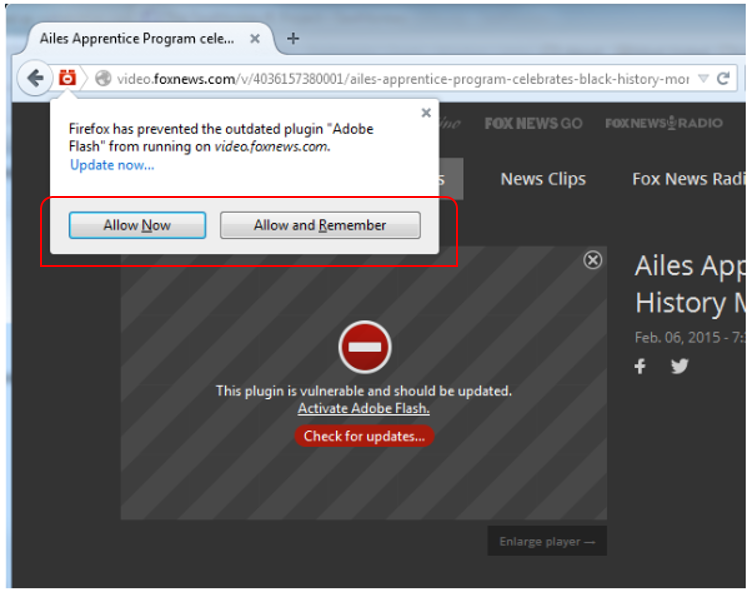 Now, whenever you visit the site, the plugin will automatically run and you won't get the "Click to activate" message.