1. Login to Banner Self Service and click on the Faculty Services Tab. Then, click on Final Grades.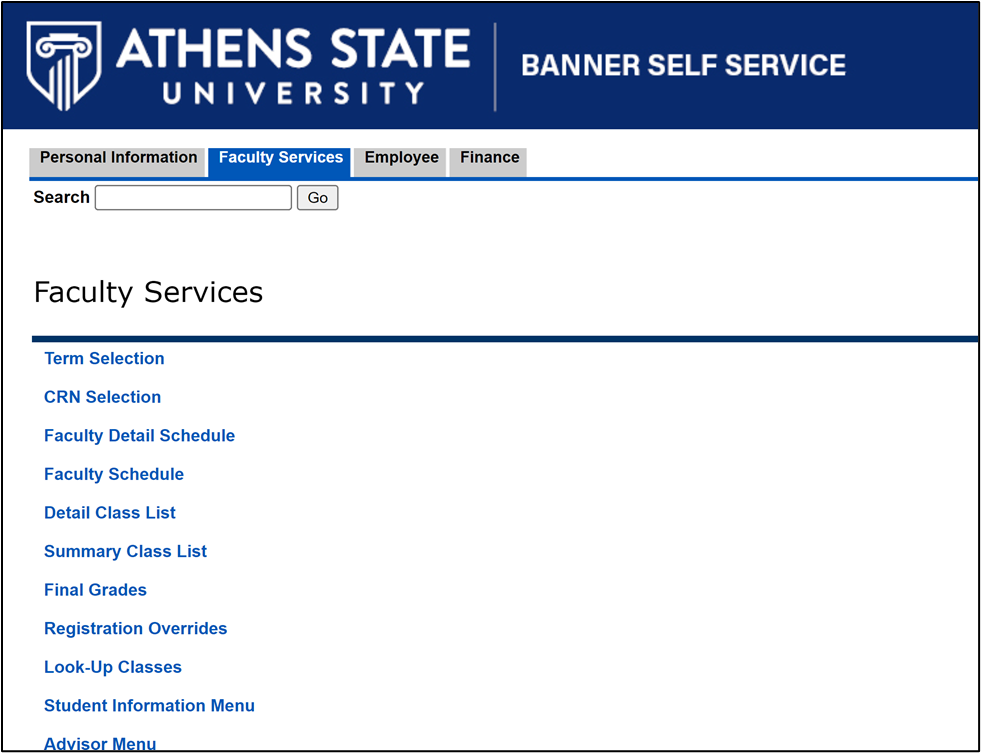 2. Select the term from the drop-down menu and hit Submit.


3. Select the course and hit submit.

4. Enter the letter grade for each student. When done with everyone, click Submit at the bottom.
For all A, B, C, D, F, I or P students, access Canvas and find last date something was submitted or posted. Then put that date as last date of attendance in Banner Self Service.
For any student with a W, can be left alone.
Be aware there is a 15 minute timeout, so save often.