If you have saved your created lesson to the SoftChalk Cloud, you can always go back and edit it.
First, log into your account. Once logged in, go to "My Content", then "Lessons".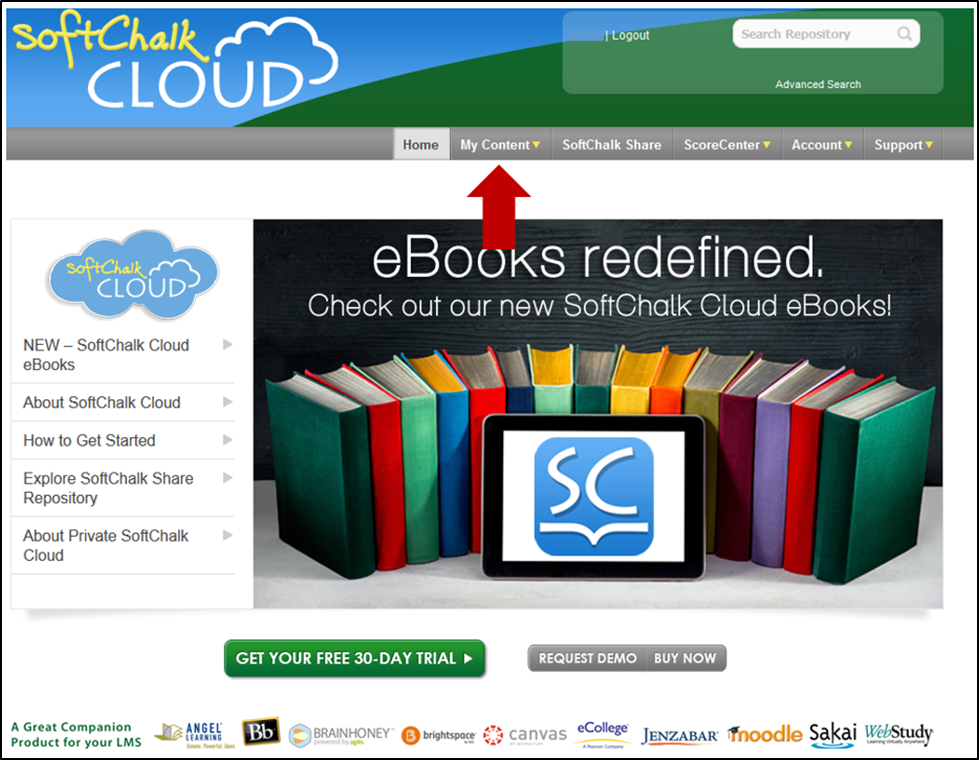 Once you follow the previous step, you will be able to see lessons you have saved to SoftChalk Cloud. From here, look to the right side of the lesson that you desire to edit and click on the pencil-shaped icon.

This will bring you into SoftChalk Create Online. If you would prefer to work in SoftChalk Create, you can do that by looking in the top right portion of the screen and clicking "Open in Create".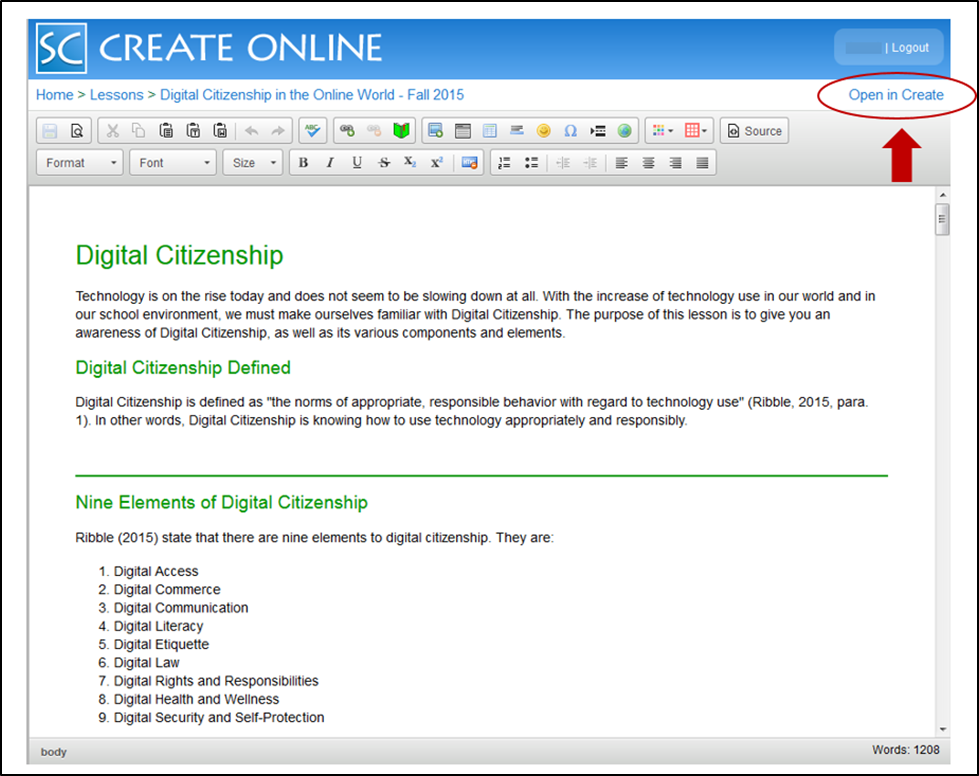 Remember to always save your work when you finish and while you work.
NOTE: If you encounter a technical issue that cannot be resolved by contacting this software's support desk, students should submit a request to Help Desk and notify their faculty member.