How to sign a PDF
1. Open the PDF.
 2.    Click the Sign icon 

 in the toolbar to open the Sign pane, or click the Sign pane.

3.    To add text, click Add Text in the I Need to Sign panel. Click in the document where you want to add the text, and type.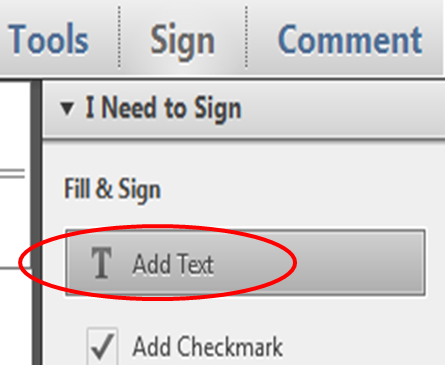 4.    To add a Checkmark to indicate a selection, click Add Checkmark each time you check a box.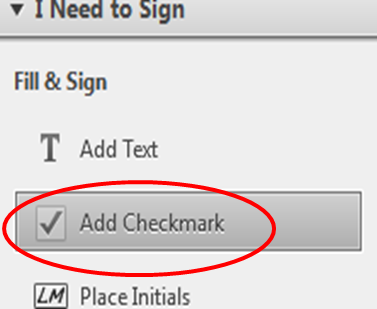 5.     To type in the date at the bottom of the form select Add Text in the Sign pane.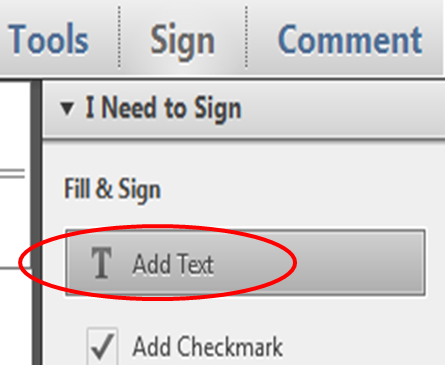 6.     Click on the date line at the bottom of the form and type in the date.

7.     In the Sign pane, click Place Signature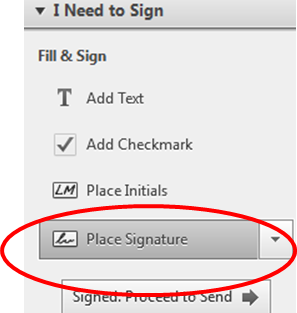 The first time you sign, the Place Signature option opens a dialog box to allow you to create or import your signature.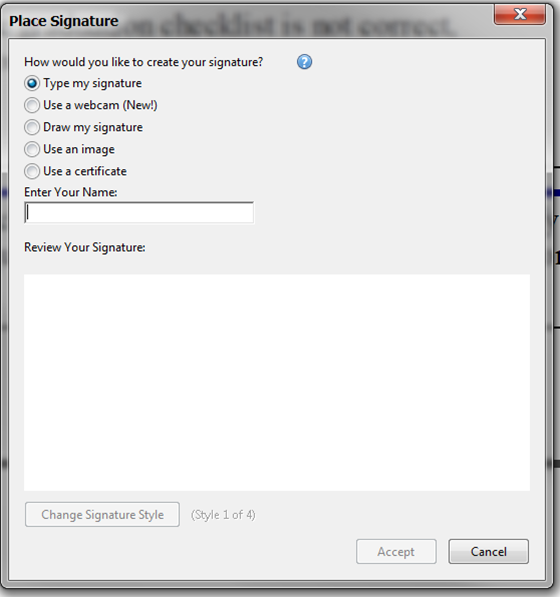 Type my signature
     Type your name in the Enter Your Name field. Reader creates a signature for you. You can chose from a small section of signature styles, Click Change Signature Style to view a different style. When you are satisfied with your signature, click Accept.
8.     Click 

 or choose File and then Save to save the signed document.
9.     When prompted, "You added a signature or initials. Do you want to finalize the changes?" click Confirm.
10. Specify the location and name the document.
 To email the form:
1.     Click on the email icon 

. The Send Email box will appear. Choose "Default email application (Microsoft Outlook"). click on continue.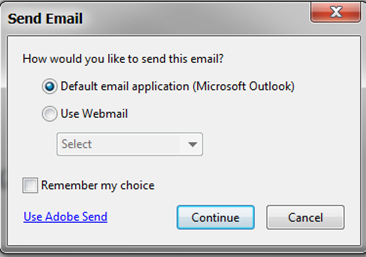 2.     Your Outlook email window will open with the PDF attached. fill in the To and Subject boxes. Send your mail.