One of the questions we receive at the Help Desk is How do I access quarantined emails? The purpose of this article is to help you access those emails quarantined by the Barracuda filter, as well as how to setup delivery notification to your email inbox when and email has been quarantined.
Navigate to the Barracuda Email Security Gateway
In a browser window navigate to http://email-filter.athens.edu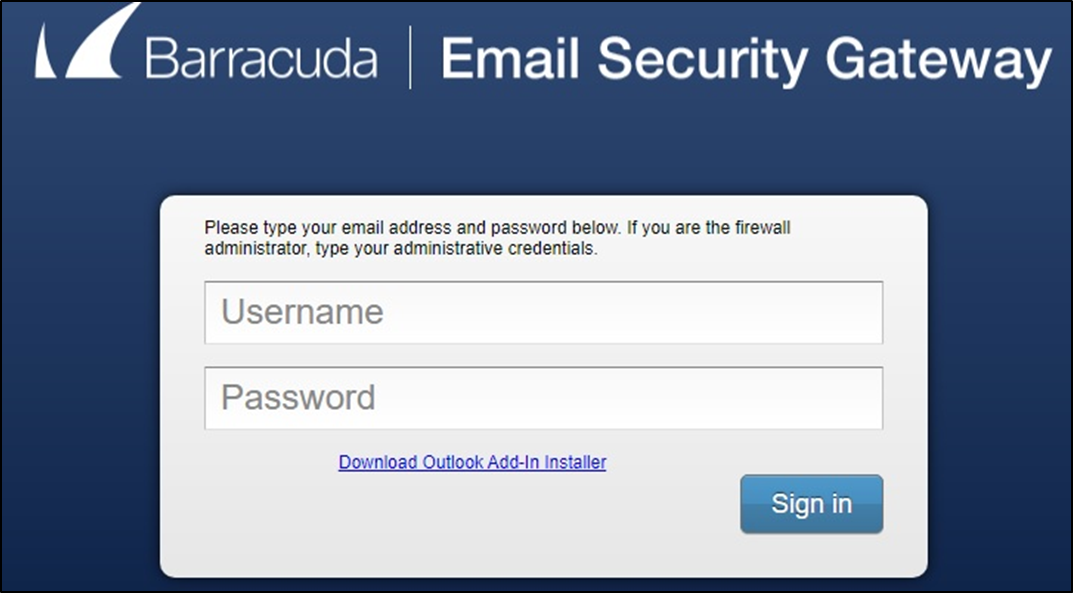 Log In ID: your.email@athens.edu
Password: your email password
Once you have logged into the website you will be at the main page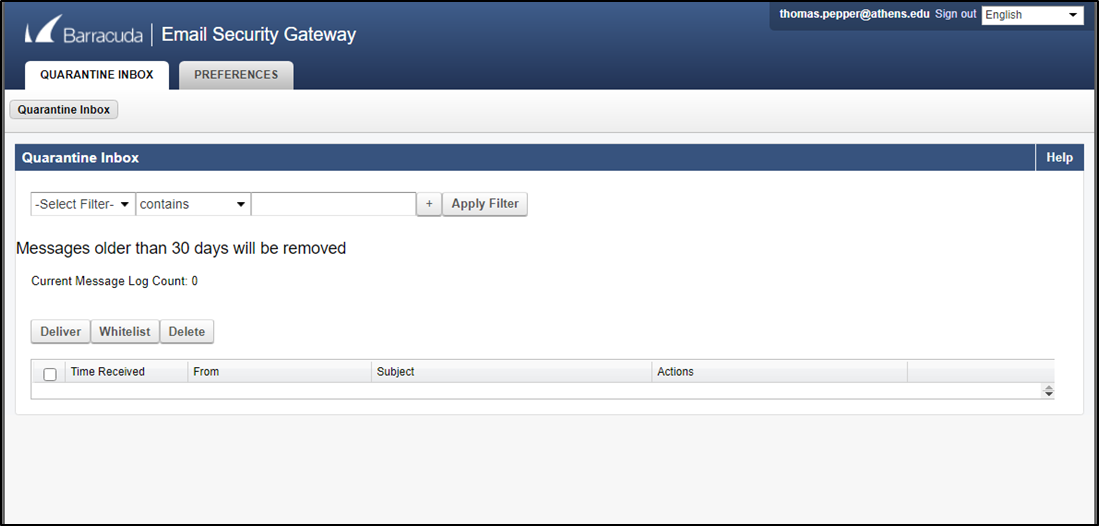 This is your quarantine Inbox. If you currently have any quarantined emails, they would live here. Next, we will setup Preferences to allow delivery of notification to your Outlook email inbox.
Setting Up Preferences in Barracuda Email Security
Now, you are ready to choose the Preferences tab at the top of the Barracuda Security Page

Once you choose the Preferences tab you will choose the Quarantine Settings area

By default, the Quarantine Settings are told to NEVER deliver notification about quarantined emails.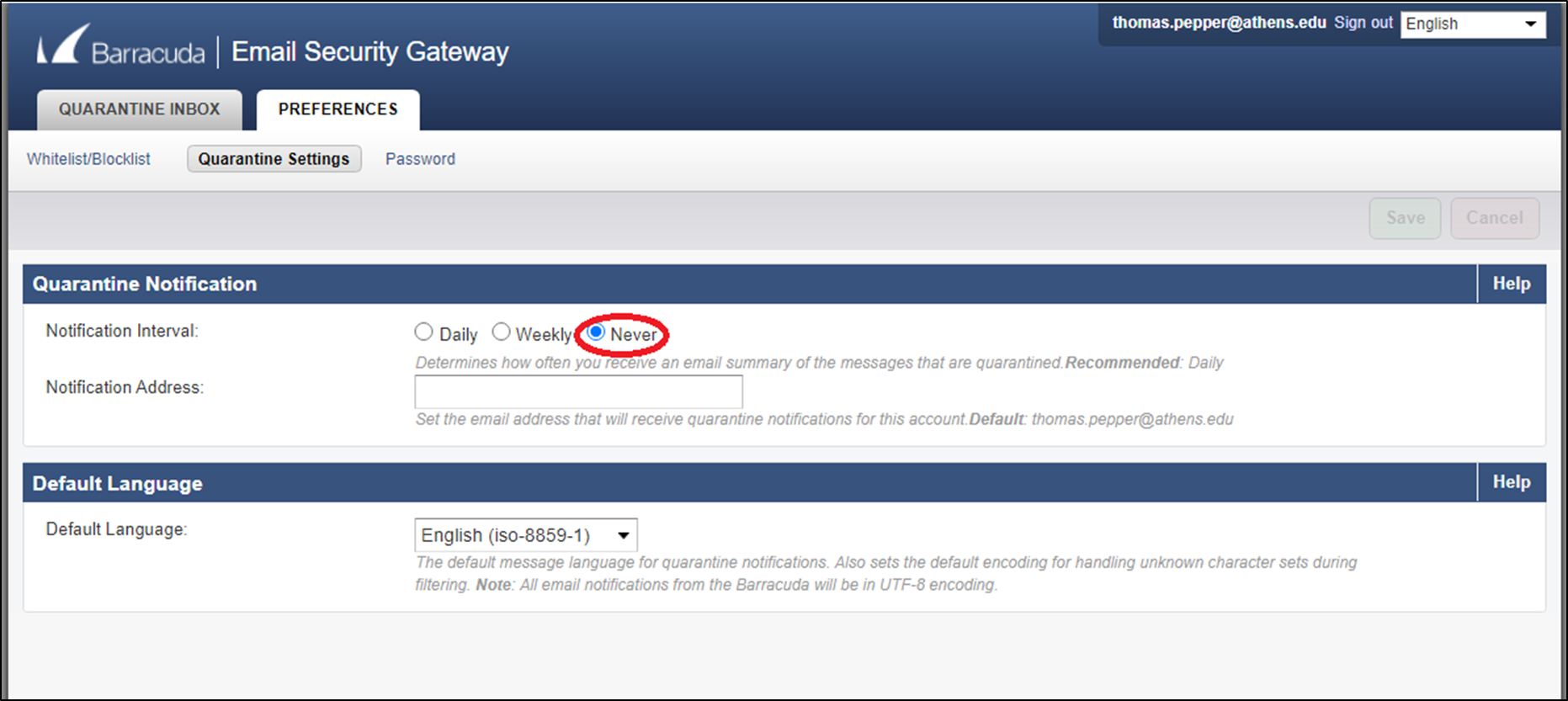 Changing Your Quarantine Settings
Now you are ready to change your settings to deliver notification of quarantined emails to your Outlook inbox. Simply change the Notification Interval from Never to Daily and then type your email address into the Notification Address text field.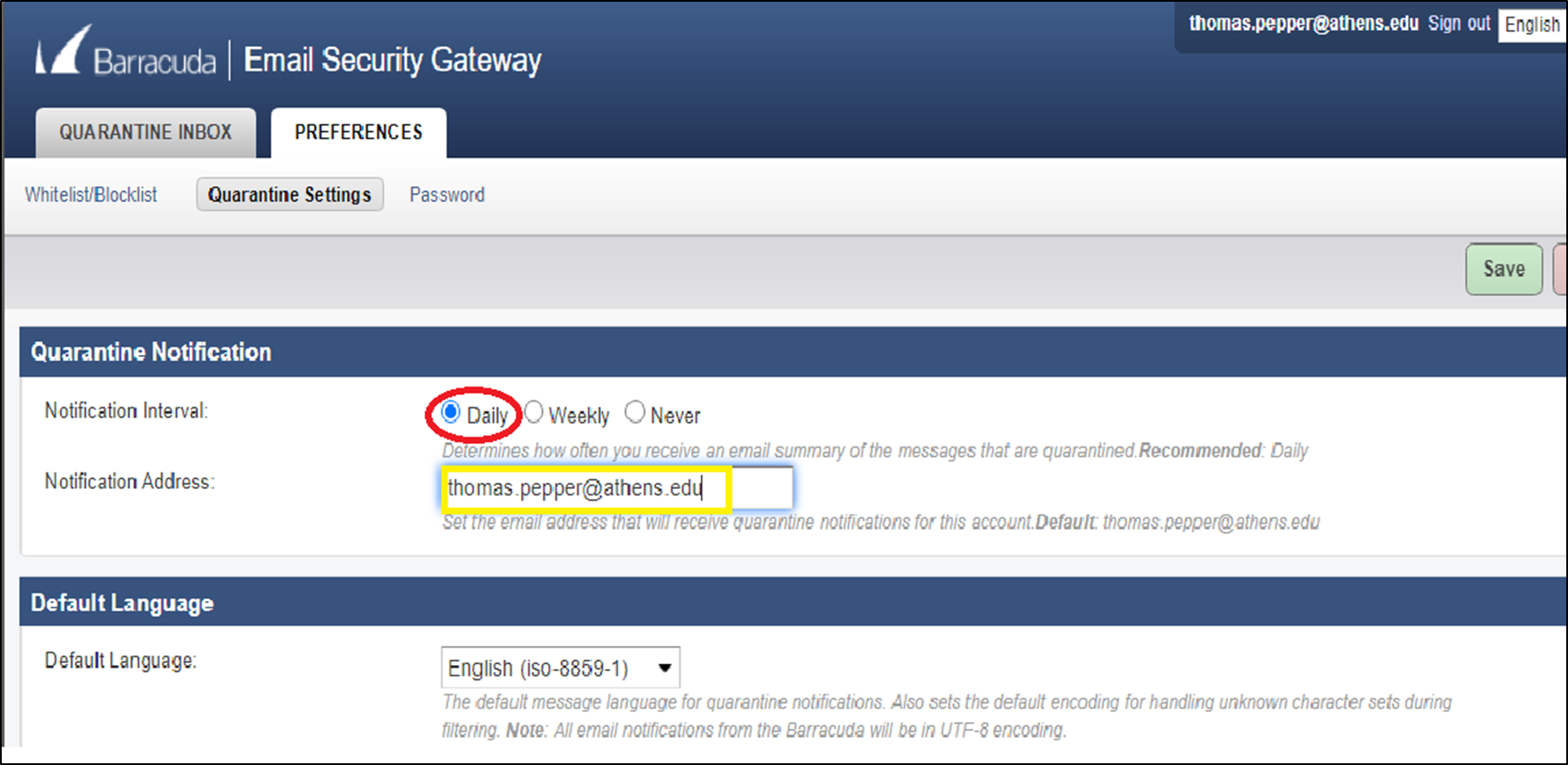 Finally, be sure to Save your work!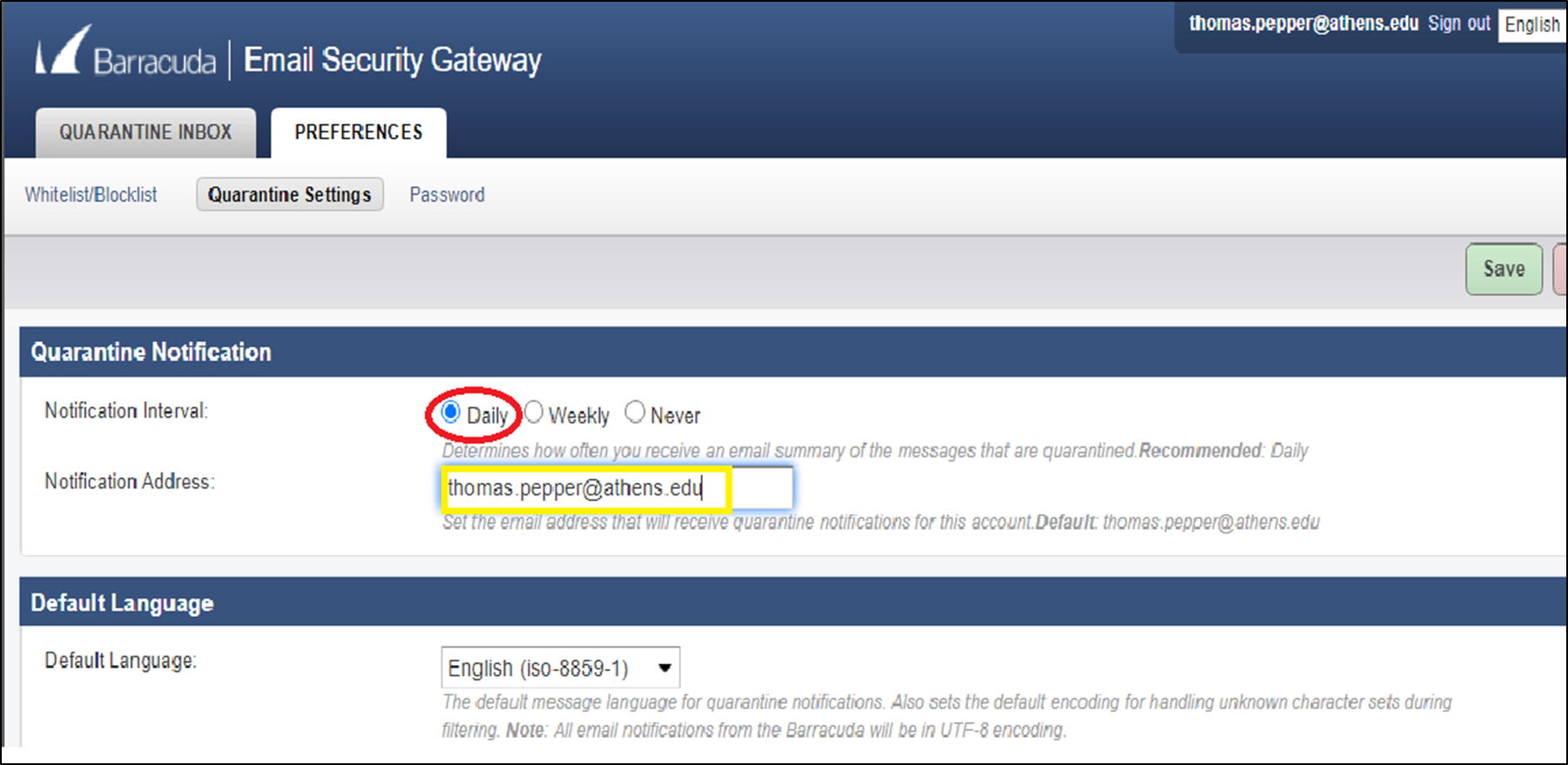 Finally, please log in to your Outlook Email Inbox to be sure that your quarantined email has been properly delivered.