One of the questions we receive at the Help Desk is How do I send quarantined emails to my Outlook? The purpose of this article is to help you access those emails quarantined by the Barracuda filter and to send them to your Outlook Inbox.
Navigate to the Barracuda Email Security Gateway
In a browser window navigate to http://email-filter.athens.edu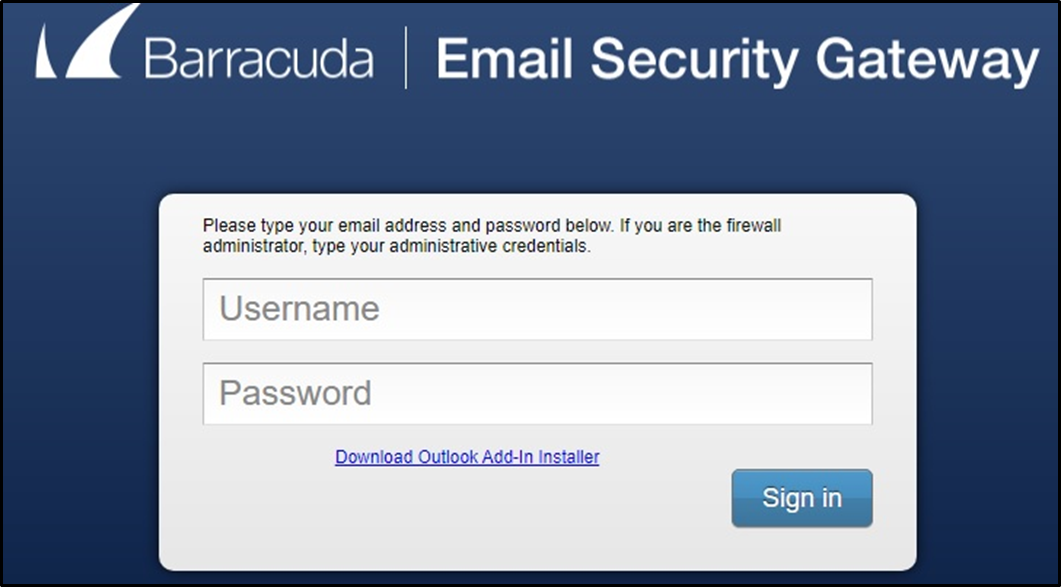 Log In ID: your.email@athens.edu
Password: your email password
Once you have logged into the website you will be at the main page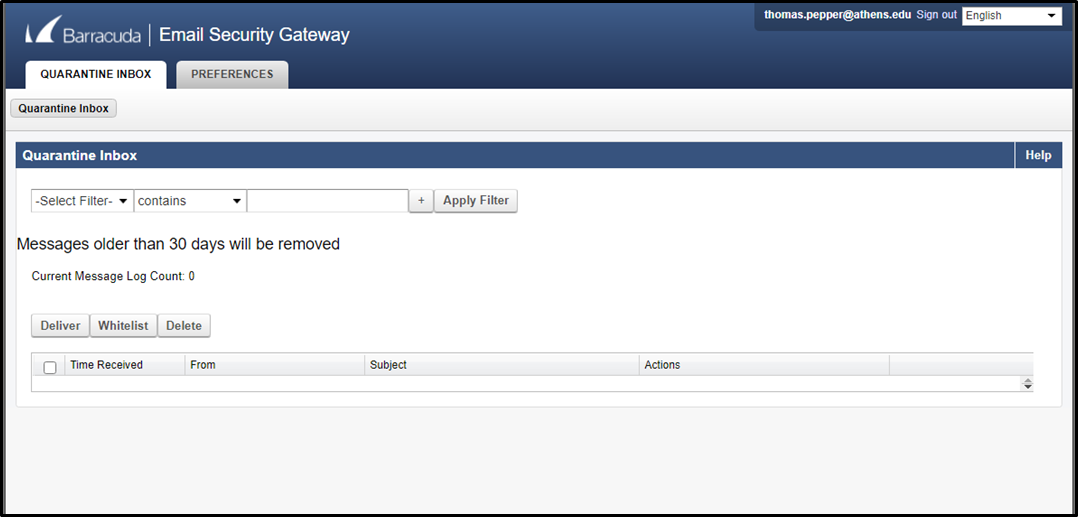 This is your quarantine Inbox. If you currently have any quarantined emails, they will live here. Next, we will show you how to send those emails to your Outlook Inbox.
If you have Quarantined Emails they will appear as below

To immediately deliver quarantined emails to your Outlook Inbox, simply click on the blue Deliver text.

You may find that certain emails coming to Barracuda Quarantine should instead ALWAYS be coming directly to your Outlook Inbox. These emails need to be Whitelisted. Whitelisting is basically telling Barracuda that emails from this sender are okay to be delivered normally. To Whitelist email you must click on the green Whitelist text.

Finally, please log in to your Outlook Email Inbox to be sure that your quarantined email has been properly delivered.