Argos
Argos is a software tool that is used by Athens State faculty and staff to run reports. Argos pulls the data for the reports from Banner.
Argos Passwords
Argos no longer requires individual staff/faculty ID and passwords to log in.
NOTE: The Users are able to use their own @athens.edu email address and their network system password to log into Argos. Users network system passwords will not expire.
Issues
Logging In
If a caller cannot log into Argos ask them the following:
Agent: Are you using your Email address and System login information?
ID and Passwords are no longer required.
The link to Argos is https://maps.athens.edu 
Enter full email Address --> ex: first.lastname@athens.edu
Systems login password --> ex: your outlook email address password

Please ask Pam or Lynn for assistance if you're getting an error messages.
 Note: Users: faculty, staff, or adjunct can not get into their Argos or if users are receiving a Java Error (be aware most issues with Argos are Java related.)
Users may send a screenshot of the error message to the help desk.
Users: If you can not get into the log in page.
Running a Report
Users: if you get an error running an Argos Report.
You may be running through the Argos Web Viewer. If so, please use Firefox, or IE and click the Argos Button not the Argos Web Viewer Button.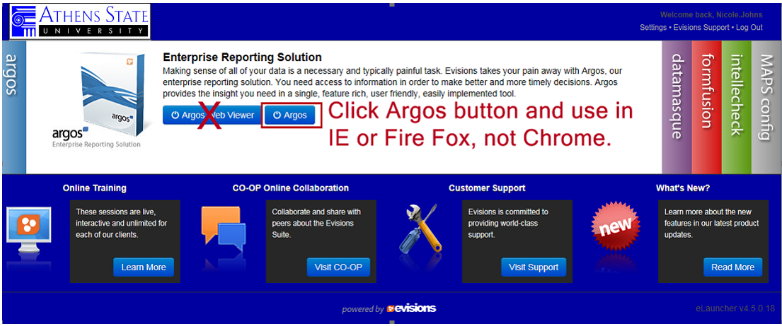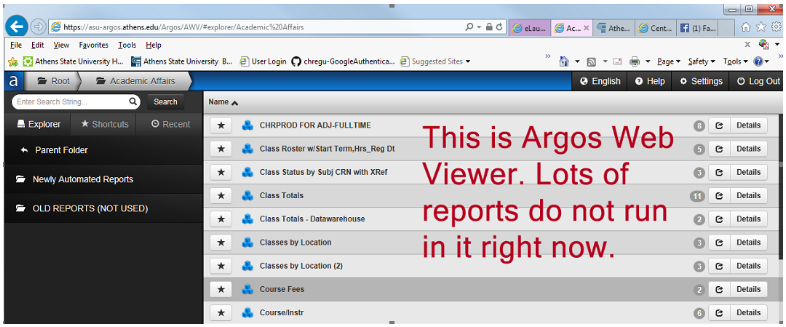 User's screen should look like the one below: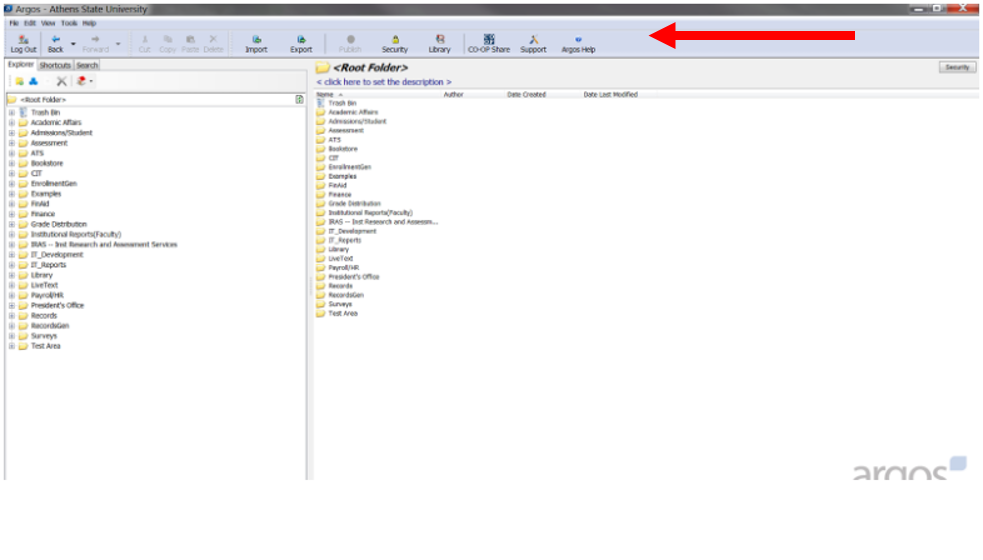 Report - Incorrect information
User: If you ran a report and the information on the report is not correct.
You will need to send the location of the report to the help desk. You will find the location of the report in the upper left-hand corner of the Argos screen. Select the report and then copy and paste this information into the ticket.

See the screenshot below
The help desk will include the link to the knowledge bases article called 'Argos report location' in the ticket.
After the help desk has received the location of the report, and have added it to the ticket, the help desk will assign the ticket to the Development Group