Argos
Argos is a software tool that is used by Athens State faculty and staff to run reports. Argos pulls the data for the reports from Banner.
Report – Pulling Incorrect information


Logging In
Navigate to Argos by visiting https://maps.athens.edu
Enter full email Address --> ex: first.lastname@athens.edu
Systems login password --> ex: your outlook email address password
If you are receiving an error message please contact the Help Desk with a screenshot of the error message.
Note: Faculty, staff, or adjunct cannot get into their Argos or if users are receiving a Java Error (be aware most issues with Argos are Java related.)


Running a Report
If you get an error running an Argos Report:
You may be running through the Argos Web Viewer. If so, please use Firefox, or Chrome and click the Argos Button not the Argos Web Viewer Button.


To run in Argos Web Viewer:
Click the report you want to run


To run in Argos:
Click the report you want to run
Click Run Dashboard under Report Viewer Actions


Report – Pulling Incorrect information
User: If you ran a report and the information on the report is not correct.
You will need to submit a ticket in eSpace to have the report updated. You can do so by navigating to https://app.espace.cool/Woms/Public/CreateWorkOrder/15485/457.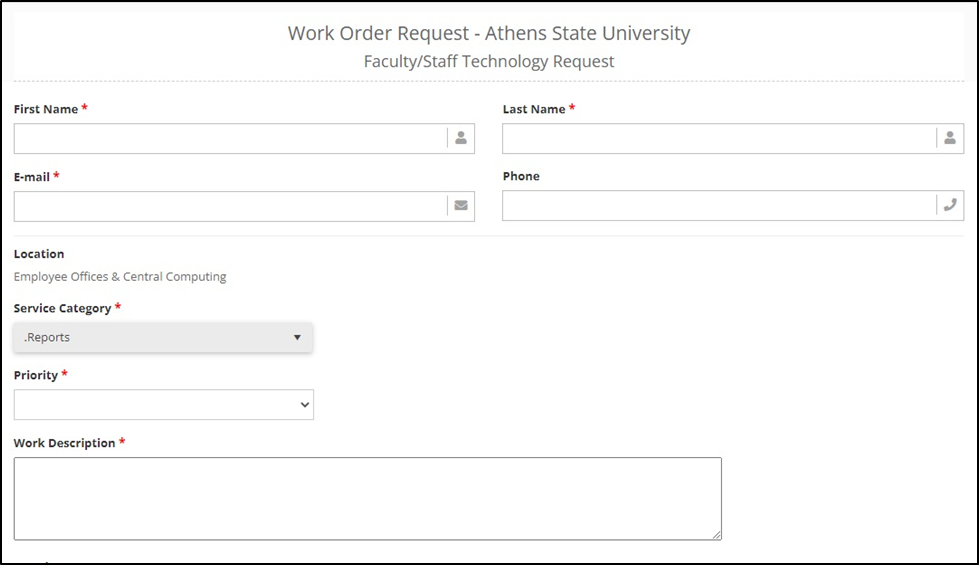 Enter your name, email, and phone number. The Service Category will be Reports.
In the Work Description, include the location of the report and what changes you need made. To find the location of the report, open the report in Argos Web Viewer and see the location at the top left of your screen:



This reports location would be: Admissions/Student.New Students.Application by App Term.