To begin creating content in SoftChalk, you will need to start by logging in to your account. If you do not have an account, your teacher should provide you a key code to help you get started.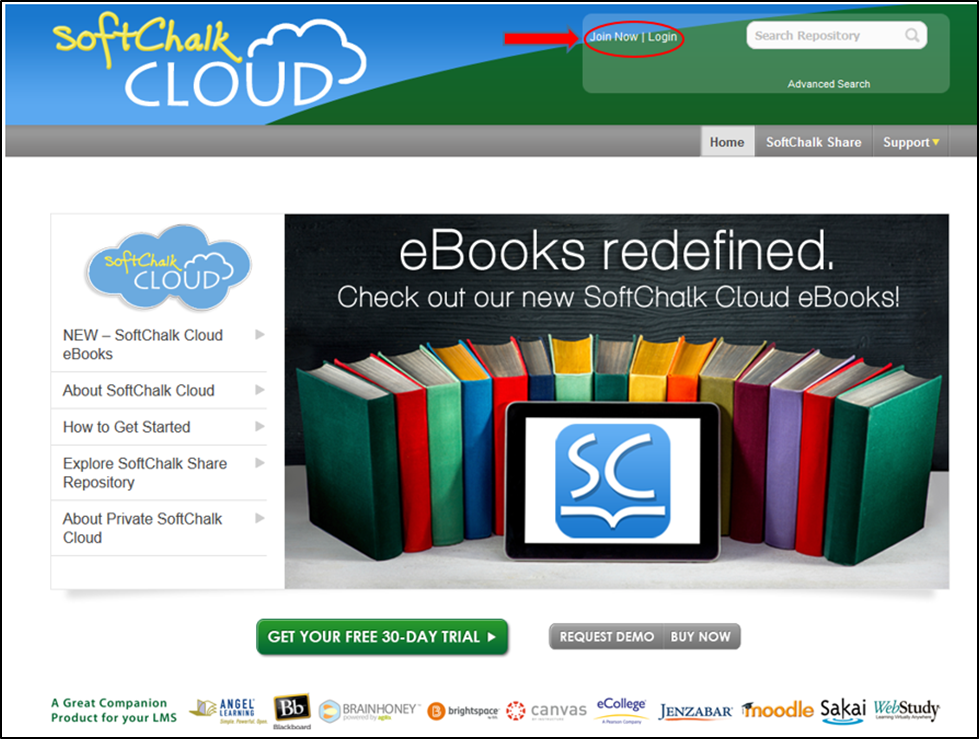 After choosing to login, enter your full email address and your password. It is important that you write down and remember this password. Failing to do so will require you to use SoftChalk's Support team to reset it. You can find their support page in the top right portion of the screen.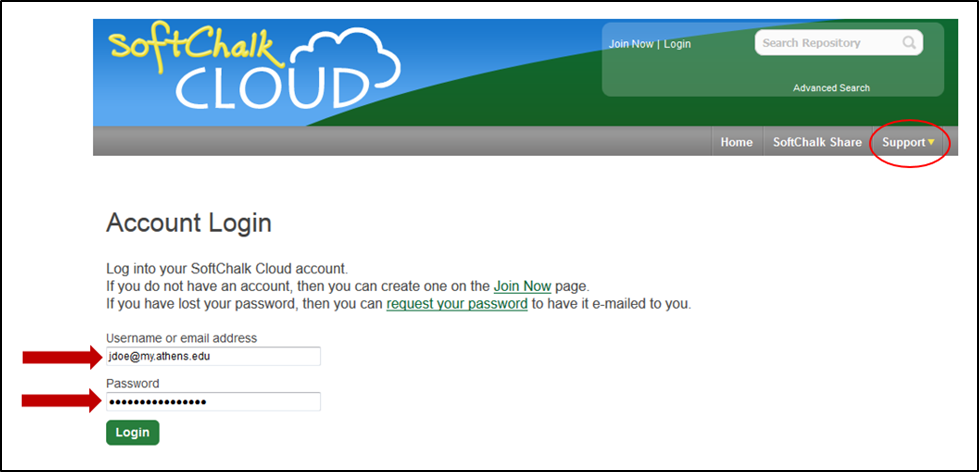 After logging in, you will be brought back to the home page. When here click on "My Content", then "Create Content".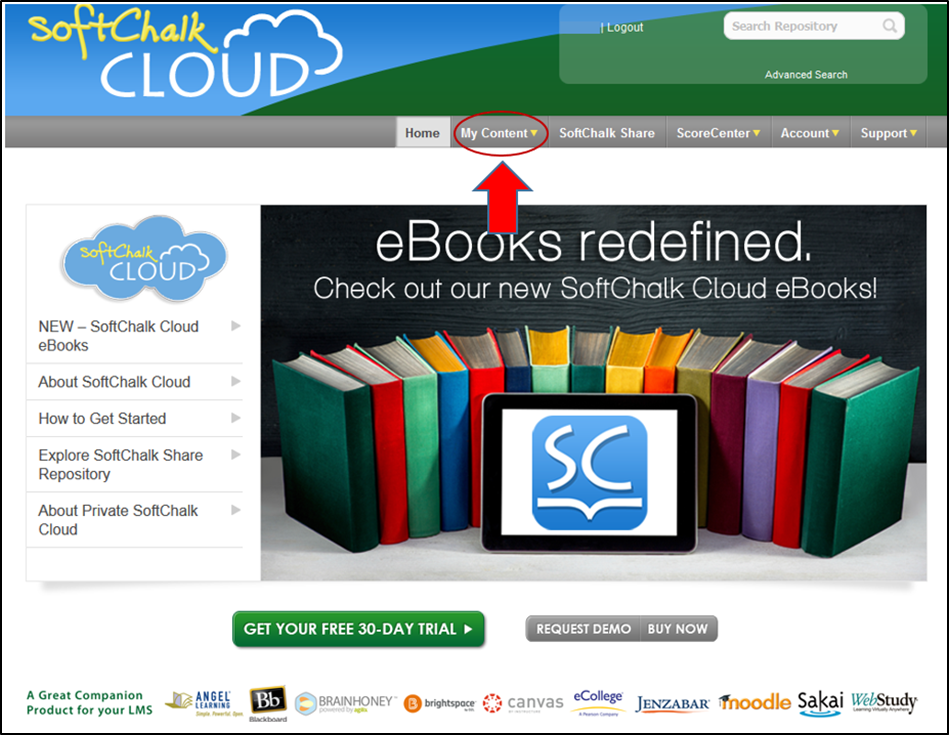 Next, you will be asked to Open or Save the file. You will need to choose "Open with" and select Java. If you do not have Java installed on your computer, you will need to do that from this website: Java Download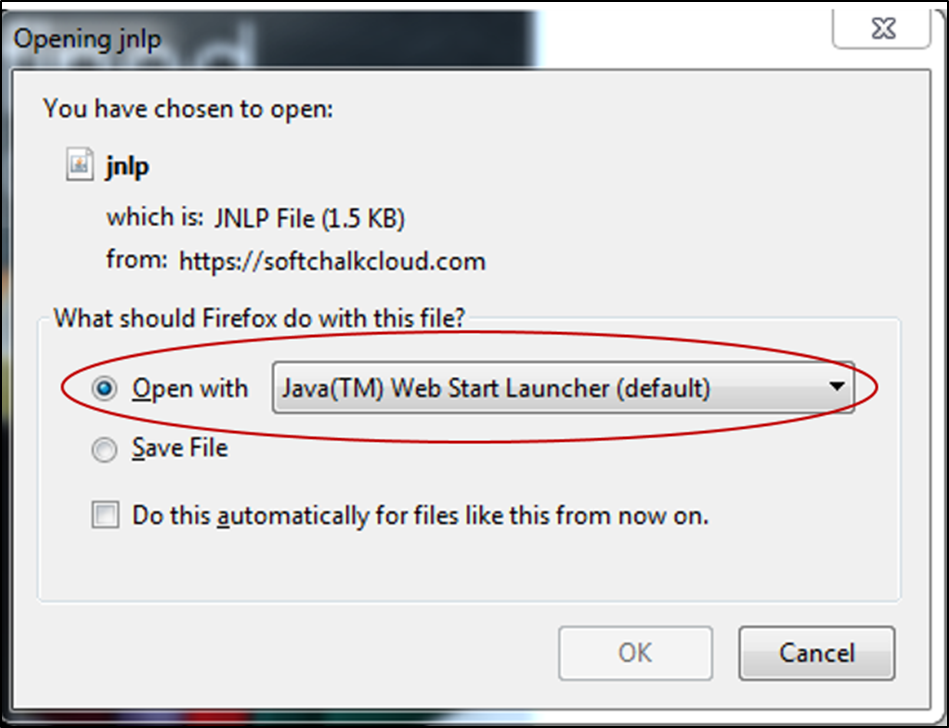 Next, You will be asked if you would like to run the application, SoftChalk Launch. Select "Run".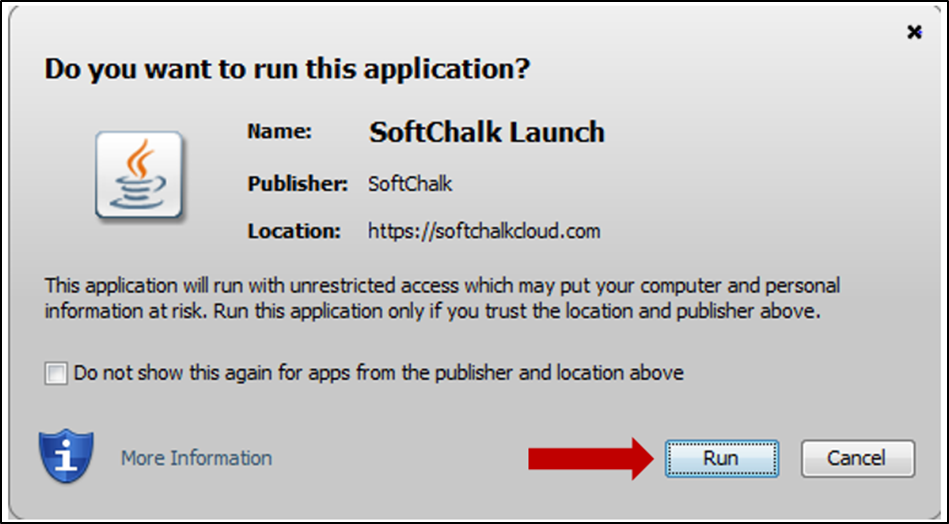 SoftChalk Create should open up shortly, or you may be asked to update. If you are using your personal computer, feel free to update your SoftChalk software by clicking "Update".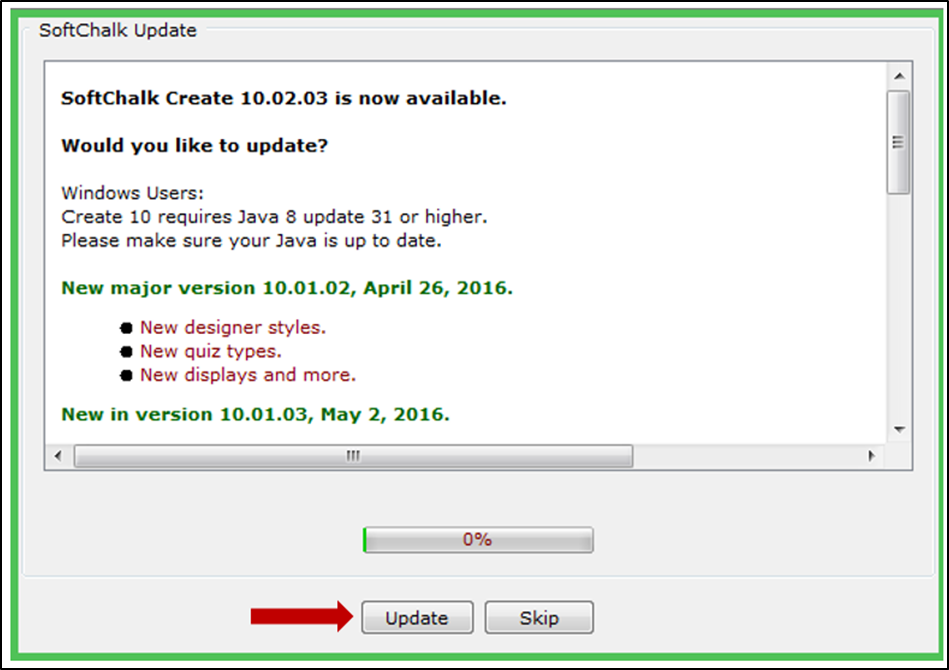 Once you enter into SoftChalk Create, it is important to save your work when you finish. You can do this by going to "File" > "Save to SoftChalk Cloud" or you can save it to your desktop or a flash drive by choosing "Save" or "Save As". A screenshot is attached below to show what SoftChalk Create will look like.