Browser pop-up blockers must be turned off. If pop-blockers are enabled, nothing will happen when you click the course link set up by your instructor or when you click on a module.


Register via Athens State University Blackboard through a course link within your course that is setup by the instructor, or by clicking an assignment or module within that course.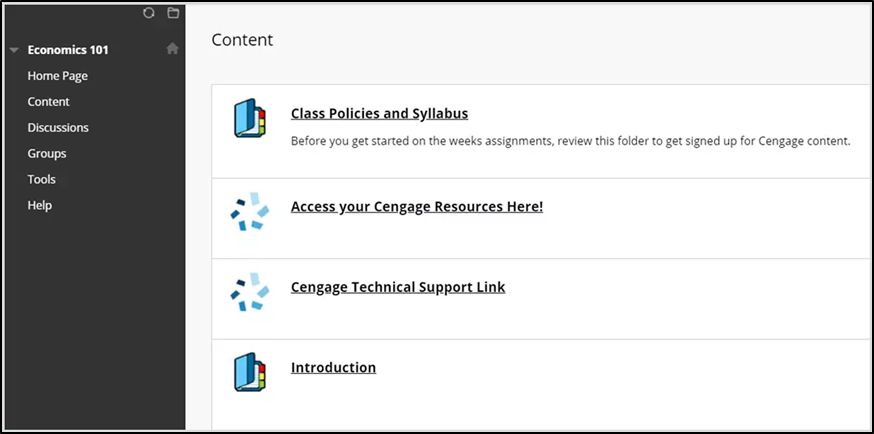 If you already have a Cengage account, sign in. If you are new to Cengage, click "Create Account" and register with your Athens State University email.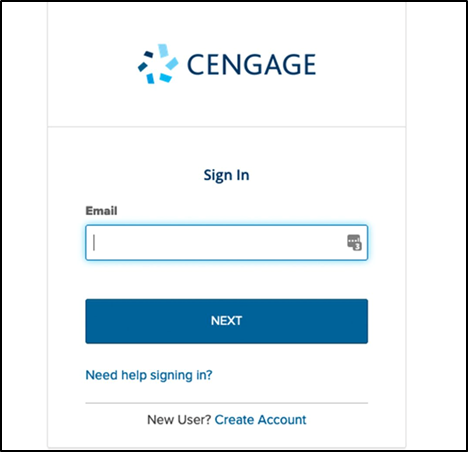 Note: You create a Cengage account (login and password) on the Cengage website, but you do not register the product through the Cengage website. You register the product in your Blackboard course. You might already have a Cengage account if you've used MindTap, CengageNOWv2, OWLv2, SAM, WebAssign or another Cengage platform in a different Athens State University course.



To verify your account, check your Athens State University email account, and open the "Welcome to Cengage" email to set your password and complete the registration process.

Note: Linking your accounts is a one-time process. If you've previously completed this step for another course, you won't be prompted to do it again.


The Cengage materials for this course have already been purchased and you now have full access to them! This includes access to your eTextbook and assignments.
Click "Continue" to access the course content and materials.