Degree Works Log-In

All students can access Degree Works from their Athens State Online account. For students, the Degree Works link is found under the "Student" tab.

To access Degree Works, you will be required to enter your Athens State student email address, and your Athens State Online PIN.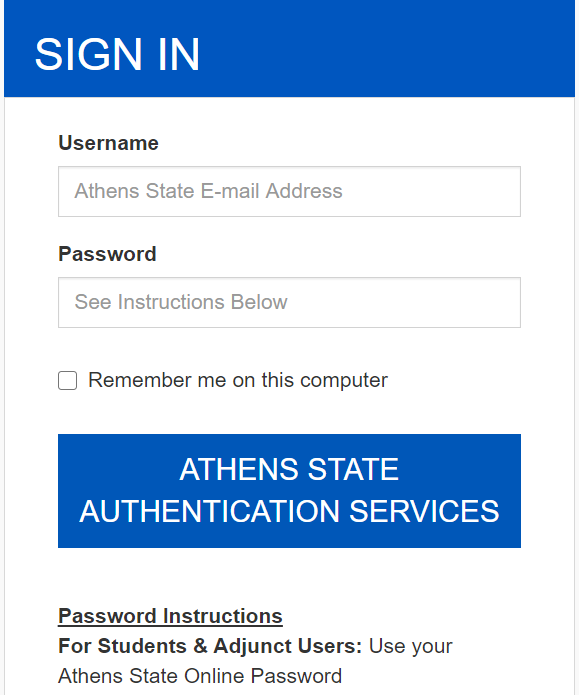 If you require further assistance with accessing Degree Works, please contact:
helpdesk@athens.edu or 256-216-6698.