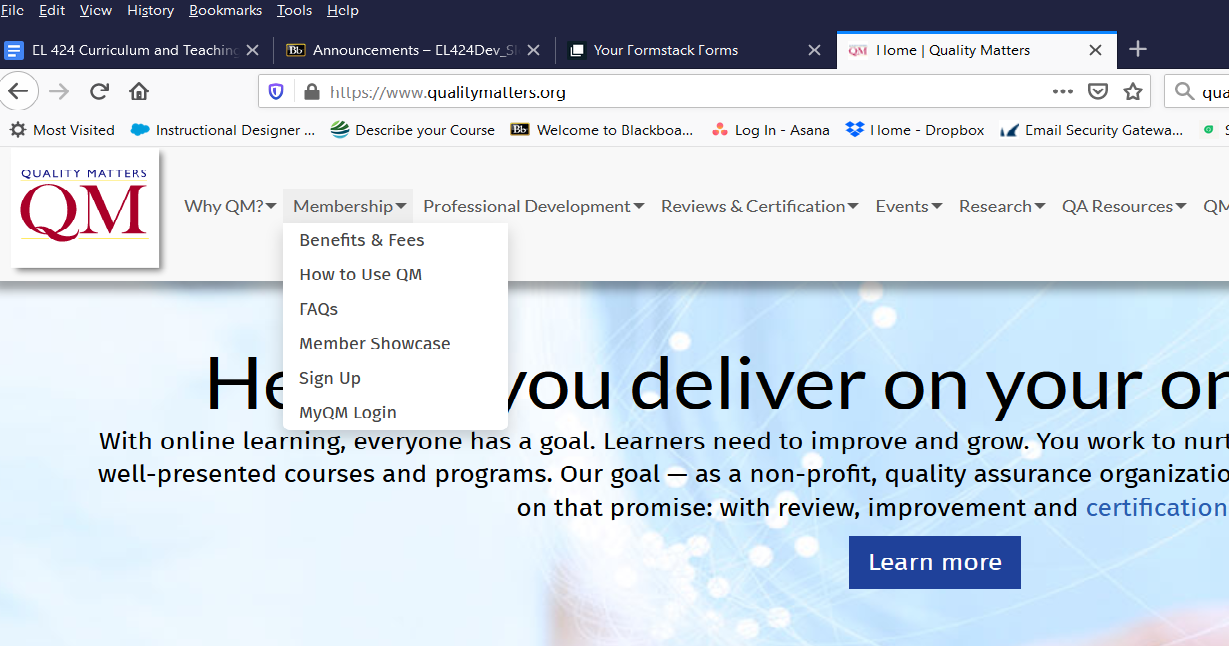 Step 1: Open a browser. Navigate to the Quality Matters website (https://www.qualitymatters.org/). Select "Membership". Select "MyQM Login" to login to the Quality Matters website.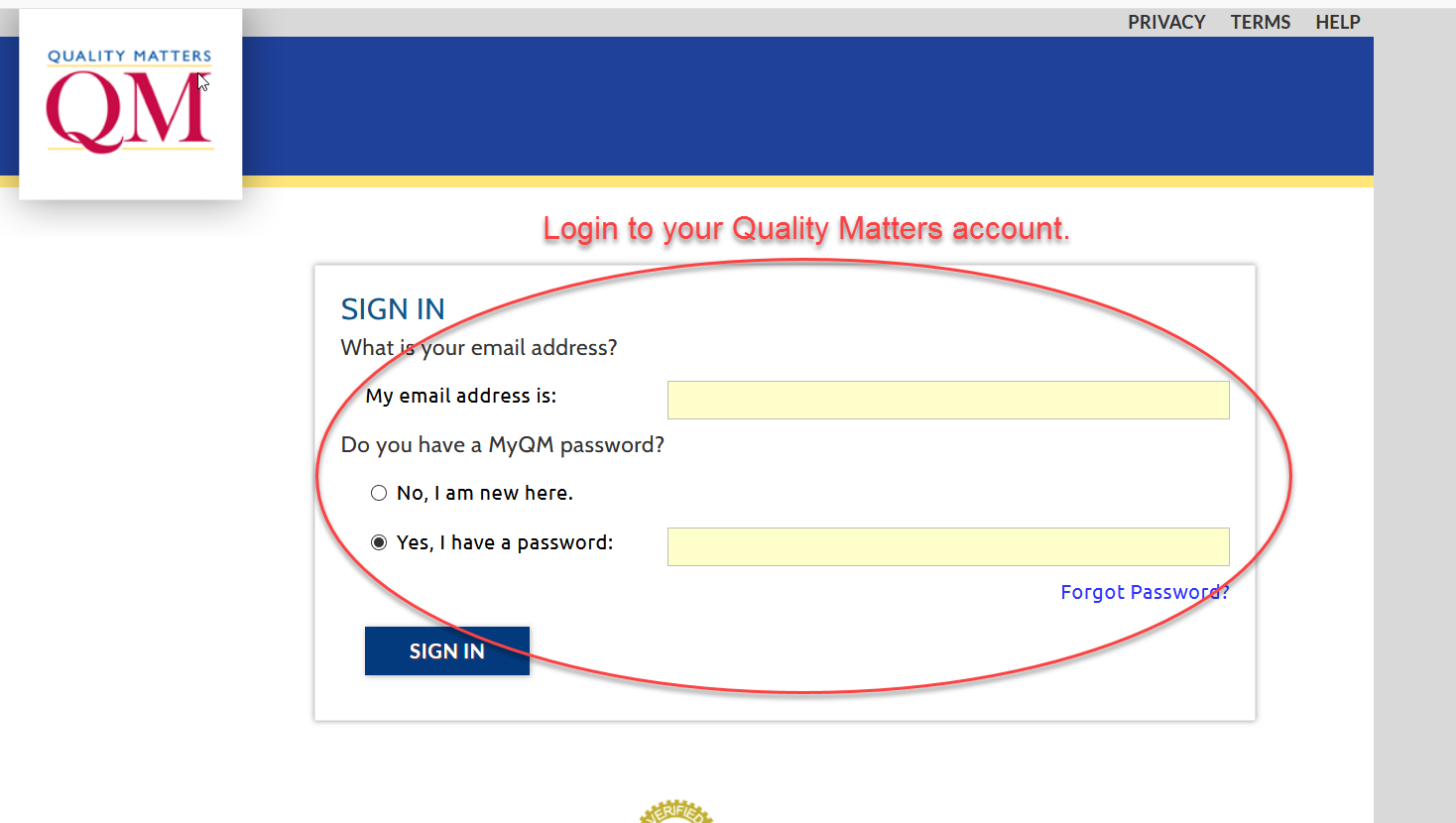 Step 2: Sign in using your user id and password. If you a new to the site select "No, I am new here".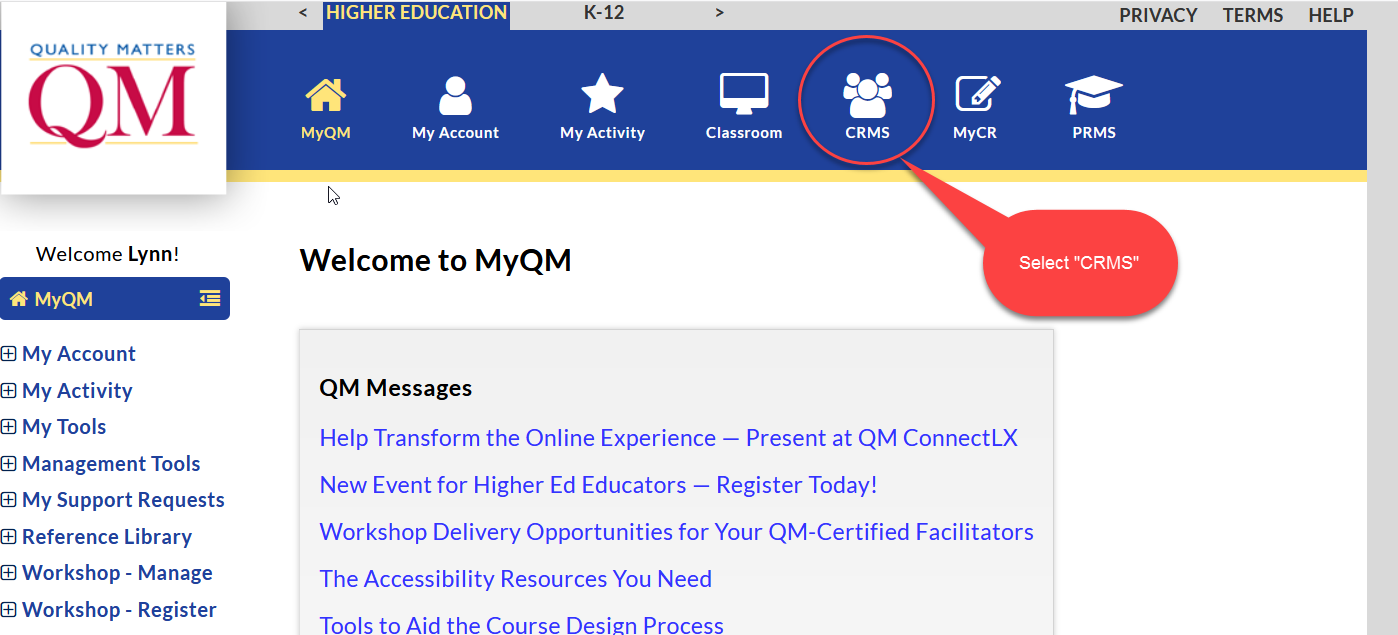 Step 3: Select the "CRMS" icon in the toolbar located at the top of the page.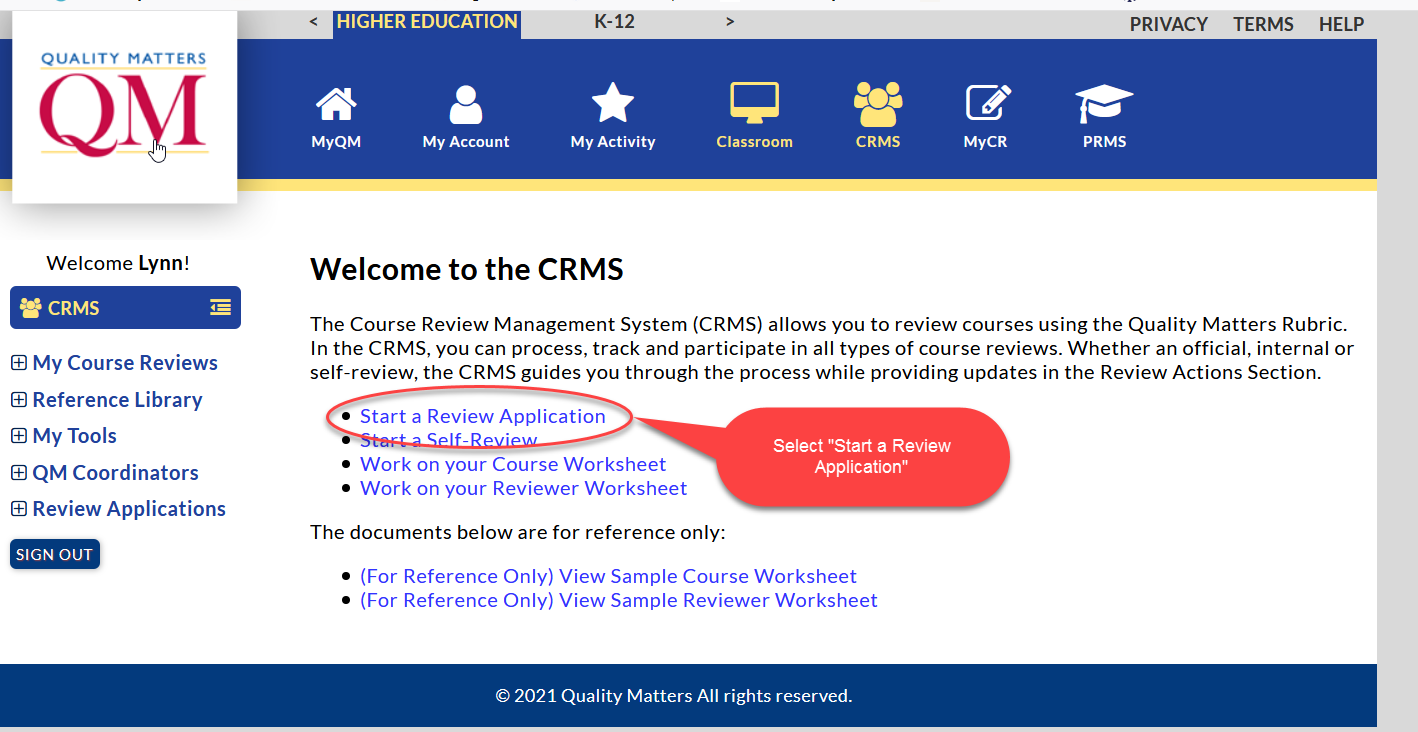 Step 4: Select "Start a review application". Select "Next".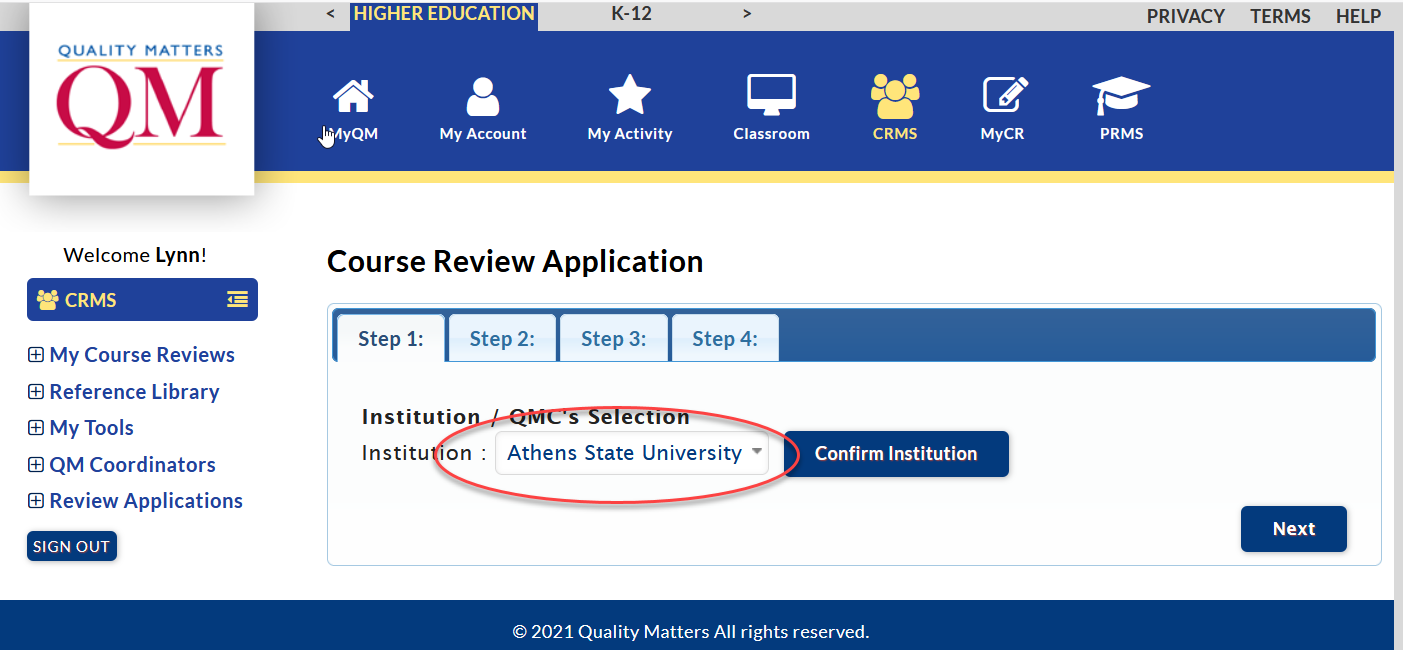 Step 5: Select the institution.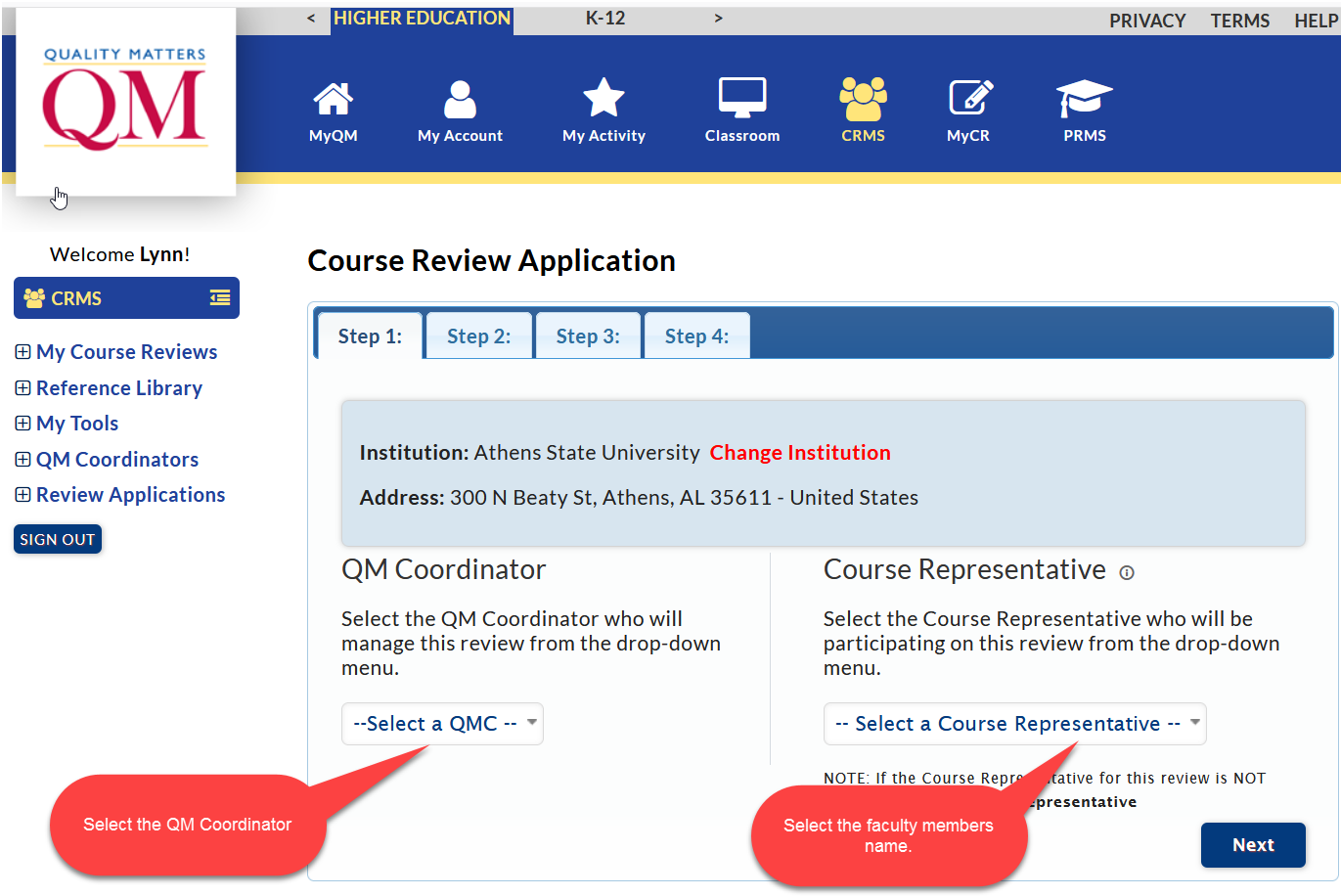 Step 6: Select the QM Coordinator and the Faculty Representative. Select "Next".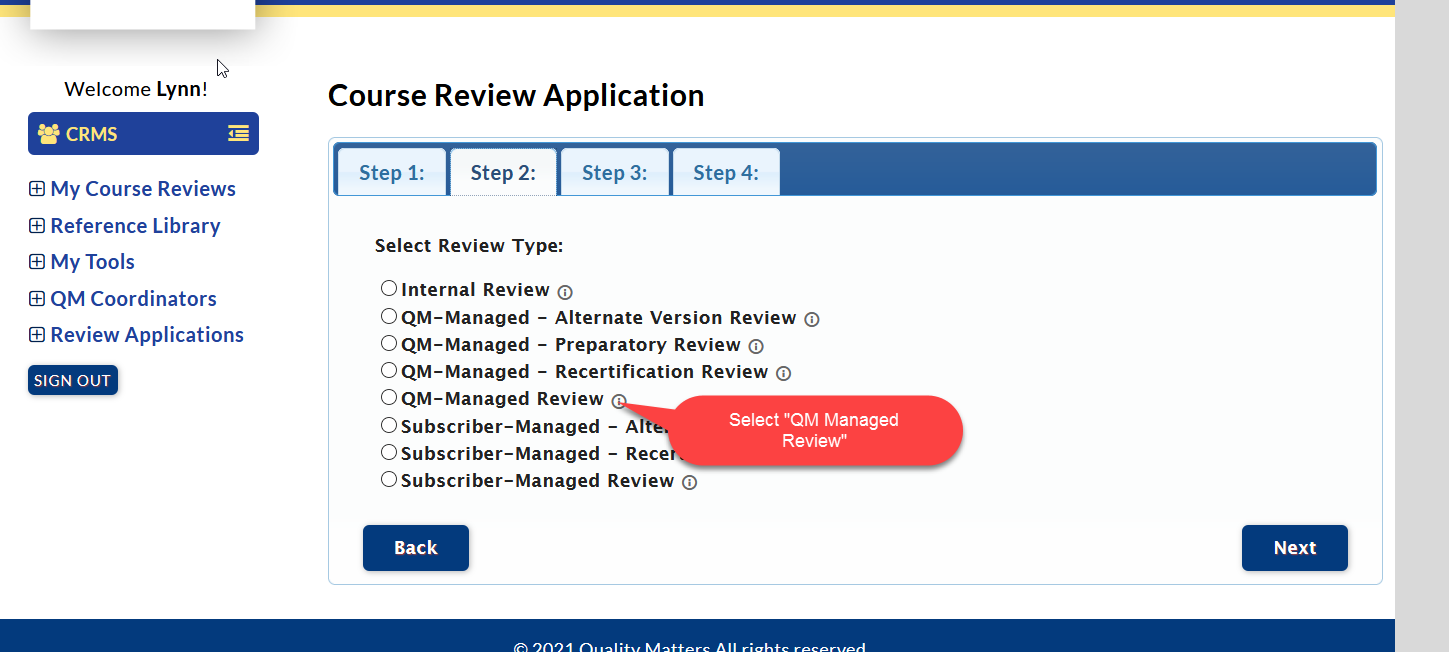 Step 7: Select the "QM Managed Review" link.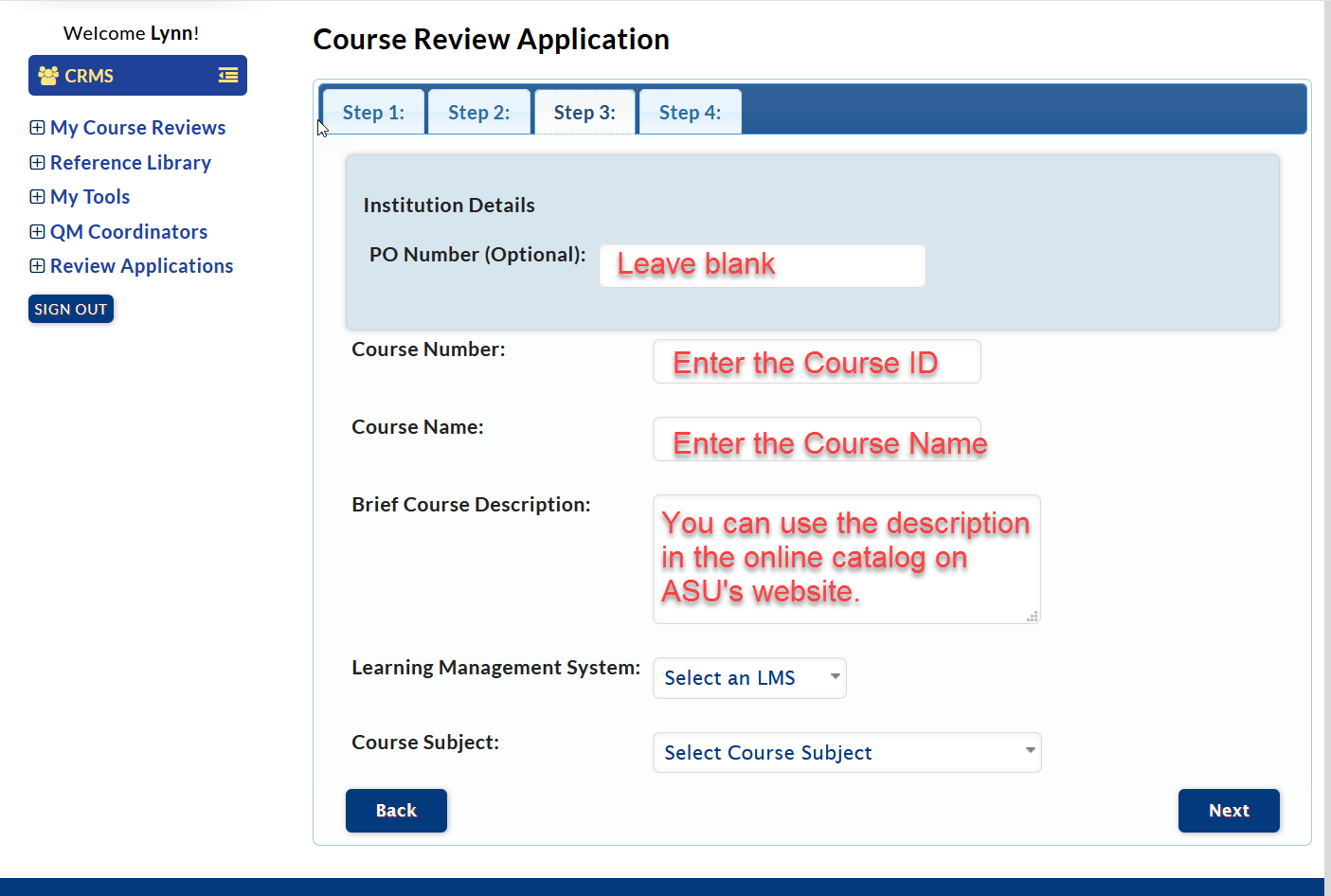 Step 8: Leave the PO number blank. Enter the Course Name and ID. Enter a brief description of the course. You can find this in ASU Online or the Online Catalog on Athens State website. Select the LMS and the course subject from the dropdown.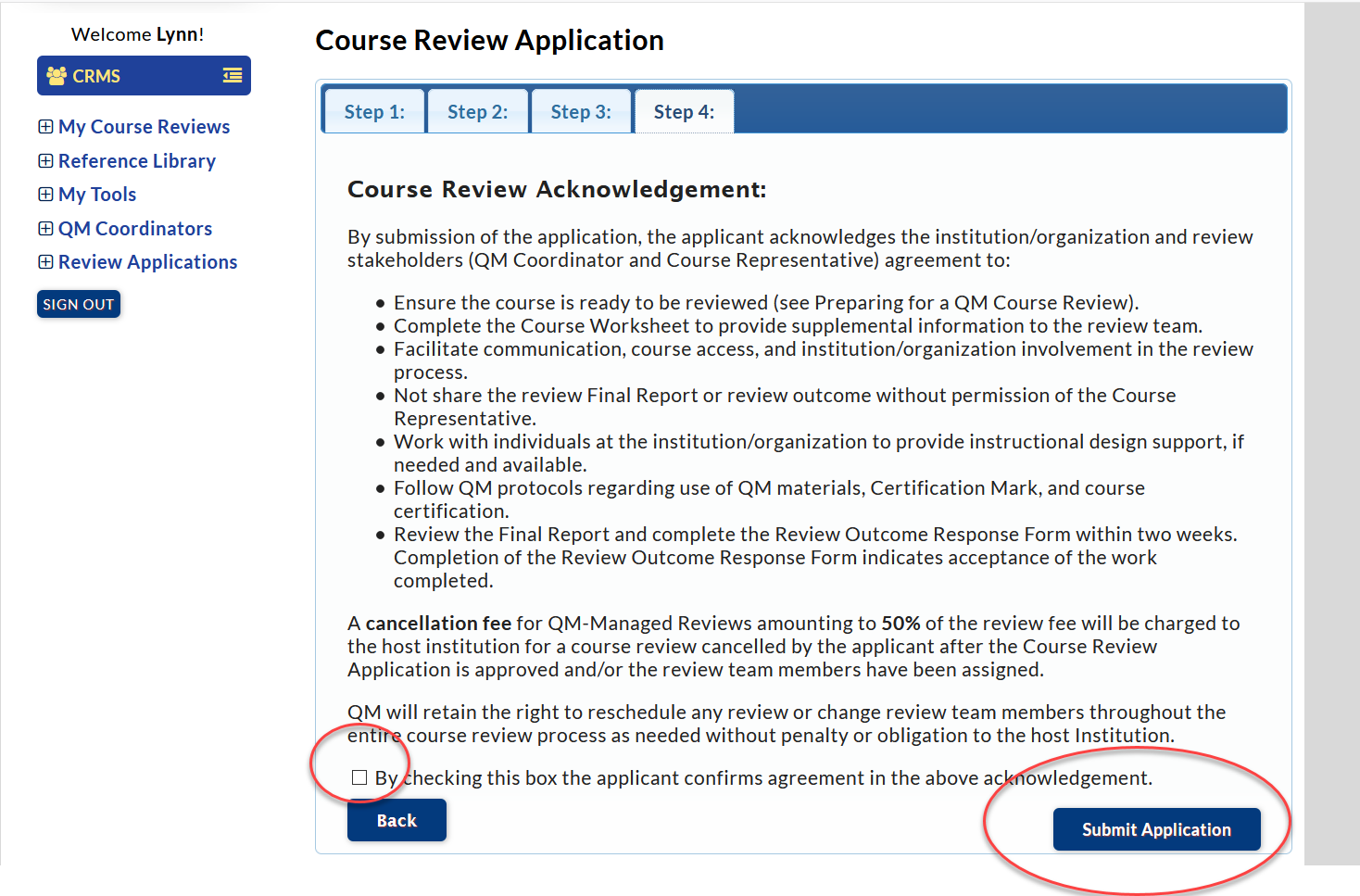 Step 9: Check the box at the bottom left side of the screen. Select "Submit".