The Ally Course Accessibility Report provides you with a centralized overview of the accessibility indicators related to your course content.  In addition to displaying an overall course accessibility score, this report assists you in correcting some of the accessibility issues in your course.
You can access the Accessibility Report via the Ally Course Accessibility Report link in the Course Navigation menu: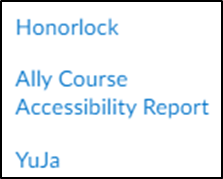 Upon clicking on this option, you will see a report similar to the following image specific to the course you are teaching: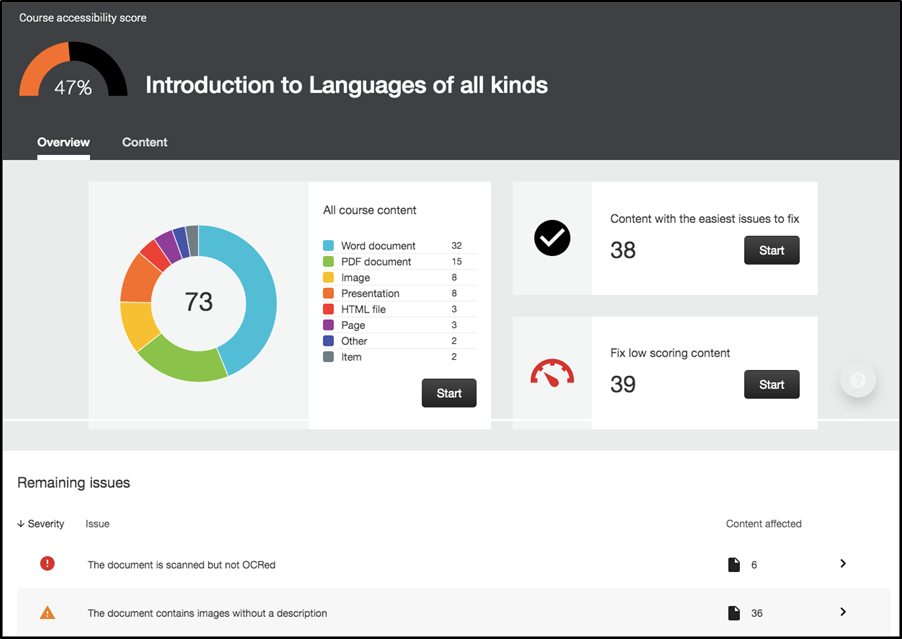 This report will allow you to quickly locate the areas which need your attention for correction, starting with the highest severity indicators (red).  Clicking on each row in this overview will take you to a more details breakdown of each issue which you can correct one by one as before.
The goal here is, of course, to deliver more accessible instruction to every student, especially those who require alternative formats of your content: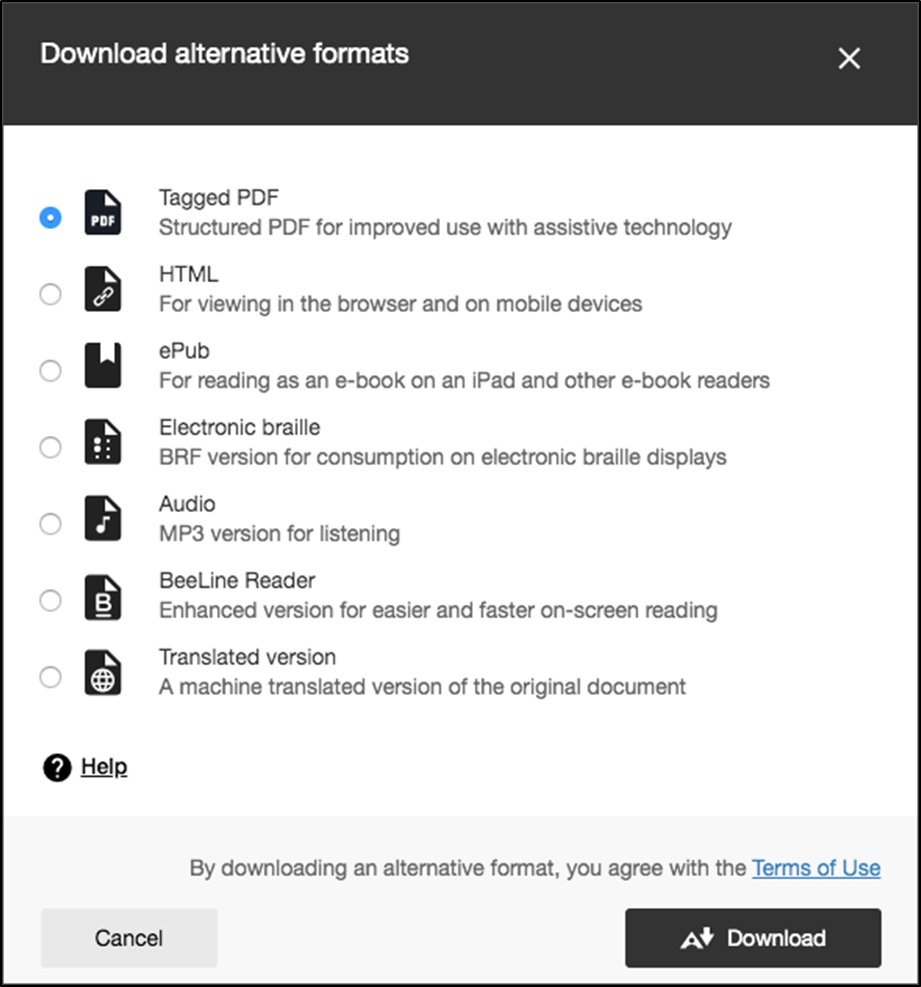 If you need further information about Anthology Ally, you can visit the Ally for LMS Help for Instructors page.