The settings your instructor selects will determine how the exam or quiz operates. You may see all questions at once, or you may see them one at a time. It may also be proctored and timed.
Please review all settings prior to beginning the exam or quiz. For any clarification on the exam or quiz settings, contact the course instructor.
To take an exam or quiz on Canvas:
Click the title (via Quizzes on the course menu and/or in a module)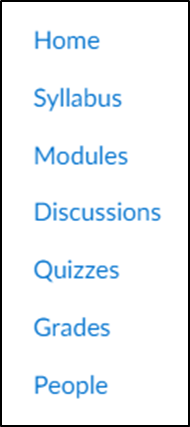 Click the Take the Quiz button



Review Canvas Quizzes Student Guide and the video below.