Accessing Canvas
Log into myAthens Portal using your Athens State University email and MyAthens Password.
Locate the Get Connected tool, and click on Canvas.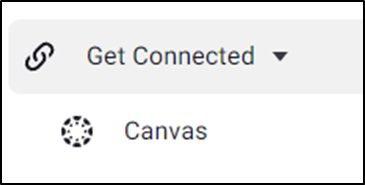 Note: Canvas will be available on August 1, 2023.
Computer and System Requirements
Canvas uses web standards and requires an operating system with the latest recommended security updates and upgrades that can run the latest compatible web browsers. For best performance, use the current or previous major releases of Chrome, Firefox or Safari.
Your computer operating system should be kept up to date with the latest recommended security updates and upgrades.
For information on the minimum requirements, click here.
Global Navigation Menu
Once you are logged into Canvas, you will see the Global Navigation menu on the left side of every page in Canvas.
The links in the Global Navigation menu provide quick access to your courses and frequently used Canvas features.
Click here to learn more about the Canvas Global Navigation Menu.
Find Your Course
In Global Navigation, click the Courses link, and click the course name.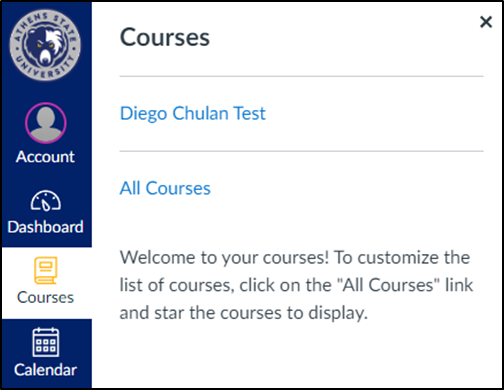 Note: Courses are not displayed until 8:00 am on the first day of courses.
Course Navigation
Each course navigation menu includes links to specific locations in the course. Instructors can customize what links are shown in a course. Modules are used to organize course assignments, discussions, exams, and other resources.