Safari for macOS
Downloading and Installing Safari for macOS
For Mac computers, the Safari web browser is installed and updated as part of macOS. The keep Safari up to date, install the latest macOS updates for your machine.
If you need to reinstall Safari, you will need to do so from a time machine backup or by reinstalling macOS. Reinstalling macOS does not remove data from your machine.
For PCs, Safari is no longer available or supported.
Managing Pop-ups in Safari for macOS
By default, Safari automatically blocks pop-ups. When a pop-up is blocked, the address bar will be marked Pop-up blocked.

If you would like to allow pop-ups from the site you are visiting go to the Safari menu and select Preferences (or use ⌘+,).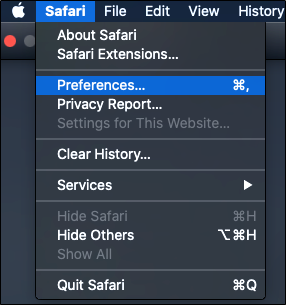 Select Websites on the top, Pop-up Windows on the Right and if the site listed matches, you can click the drop-down menu and set Safari to always Block and Notify, Block or Allow Pop-Ups from that site.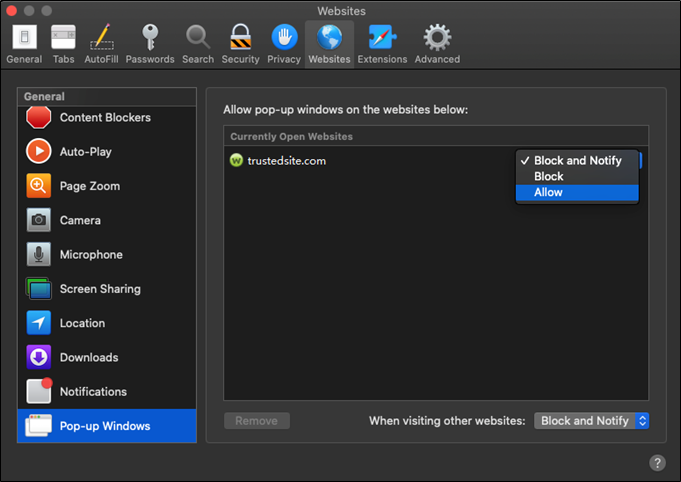 You can change this setting at any time, or remove a site from the list by selecting the Remove button and Safari will resume the default behavior for the selected site.
If you still get pop-ups after disabling them you may have previously subscribed to receive notifications from a site.
You can block notifications if you don't want any communications from a site to show up on your screen.
Your computer or phone may be infected by malware.
Managing Cookies in Safari for macOS
In Safari click the Safari menu and select Preferences (or use ⌘+,).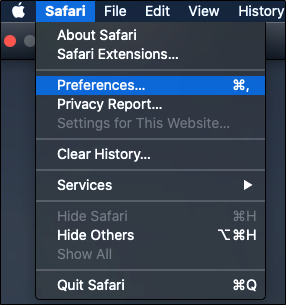 Select Privacy. You can Block all cookies, or click Manage Website Data for more options.

If you click manage Website Data you will see a list of sites that are storing cookies on your computer.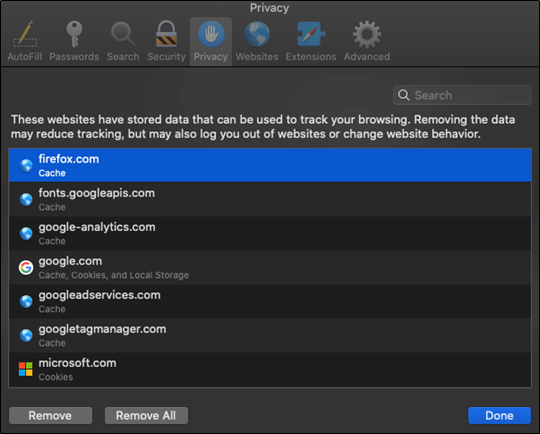 You can choose to Remove All or remove specific site cookies by selecting them and clicking the Remove button.

Clearing the Cache & History in Safari for macOS
In Safari, click History menu and select Clear History…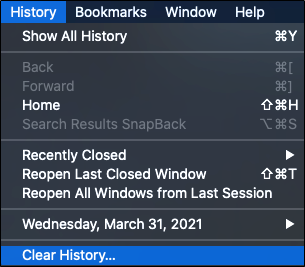 Set the drop-down option to 'all history' and click the Clear History button. Select "Clear browsing data"

This will also clear your cache.
Close the browser and then reopen it to complete the process.